Understanding Baby Poo
As a parent you will learn many new skills. One of those will be learning to decipher the different stages/meanings of baby poo. A baby's excrement can reveal insights about the overall state of their health and well-being, so learning the baby poo code, can be a helpful way to tune into your baby's needs.
Let's start at the very beginning.
Baby's first poo
In utero, a baby swallows amniotic fluid. The fluid passes through the gut and becomes the baby's first poo, known as meconium. This is black, sticky, sterile, has no smell and ideally is passed within the 24 hours post birth.
Once the baby starts breastfeeding, its poo changes from a dark green, transitional poo to a bright yellow. If the baby is drinking formula, the poo is usually a dark green, sticky substance.
As long as baby continues to gain weight, green poo is usually no cause for concern. However, sometimes green poo can also occur in babies who are unwell or are overfed, so always keep a close eye on your bub for other symptoms and seek medical advice if you are unsure.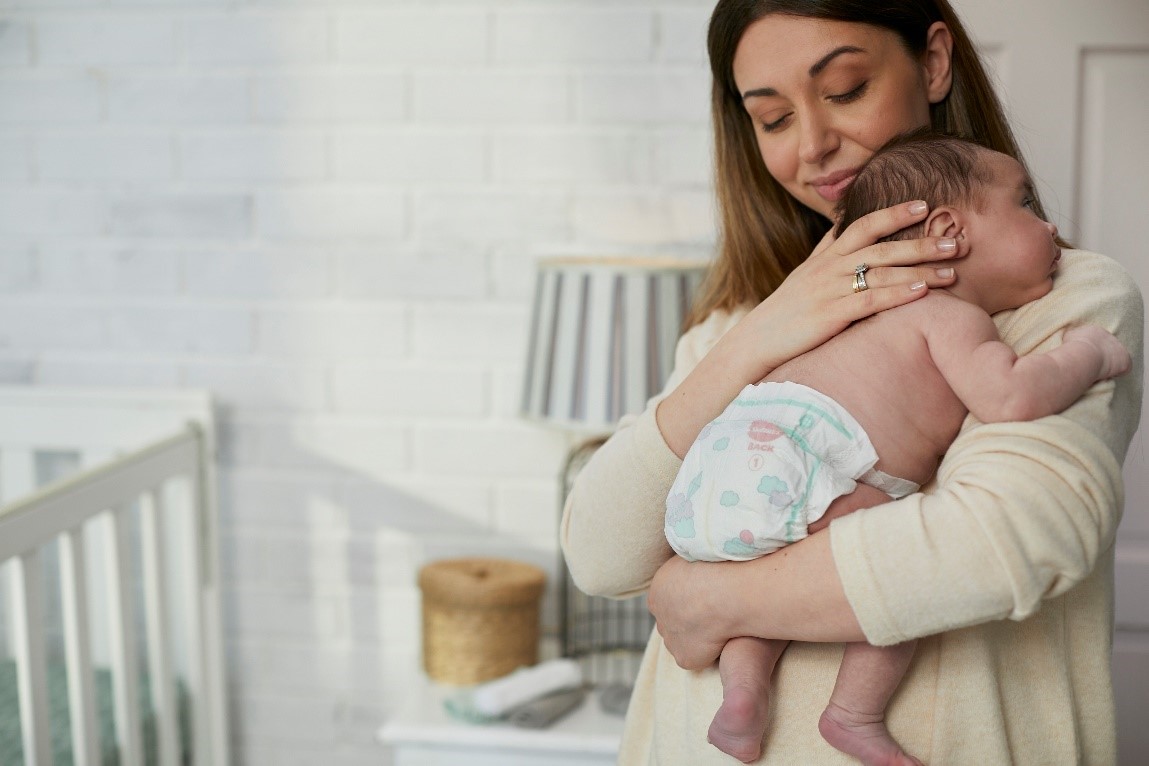 Poo patterns
Exclusively breastfed babies can poo before, during and after every feed. And don't be concerned if your baby grimaces and strains during a poop. Even though they're passing soft stools, their little bottoms aren't strong or coordinated enough for easy elimination. The odd grunt is to be expected.
The best way to assist a baby to poo is to continue with feeding. Babies have what is called oro anal reflex. When a baby sucks it stimulates the rectum to evacuate the bowel. This usually happens when a baby is feeding, resulting in the baby passing winding or having a poo during this time.
Colours and shapes
The colour of newborn poo can change quite often, along with its texture and even the smell. Most babies will go through about 6 to 8 nappy changes a day, so you'll be spending more time than you ever imagined looking at poo. It's all part of the joy of a newborn, especially as a healthy poo is a great sign of a healthy baby.
Learning what to look out for, will help you understand your baby better. Here are some common types of poo and what they can indicate:
Yellow poo: runny and yellow poo is the common format of bowel movements for newborn babies. This is the normal way for poo to appear.
Red poo: may be an indicator there is blood in the baby's stool. Seek urgent medical advice to review further.
Black poo: may indicate there could be bleeding high in the baby's gut. Seek urgent medical advice to review further.
White poo: may indicate issues with liver function. Seek urgent medical advice to review further.
Help take the guesswork out of change time with our Huggies® Poop Scanner which instantly provides you with real-time, valuable feedback regarding your bub's wellbeing.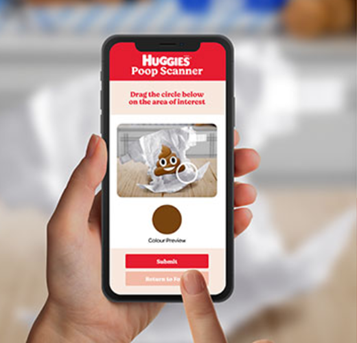 Seeking Medical Advice
When seeking medical advice in relation to baby's poo – ensure you secure the contents of bowel movement for further examination and where possible, take photos to show your medical practitioner. Never give a baby any medicine unless your doctor prescribes it. As your baby develops, other bodily changes may impact their poo. For example, teething can cause baby to revert to runny poo. Or they may experience baby constipation. The more you become familiar with your baby's excretions and what normal looks like for you, the easier it will become to identify a potential issue.
If you are ever concerned about changes in your baby's poo – seek medical advice.
IMPORTANT: These tips are intended to provide general guidance only based on the colour of your baby's stool and are not intended to be relied on as medical advice. If your baby is exhibiting any other symptoms or you're unsure of anything, please speak to your healthcare professional as soon as possible.
Last Published* June, 2023
*Please note that the published date may not be the same as the date that the content was created and that information above may have changed since.