Ensuring Every Baby Gets The Best Start
Huggies® proudly supports the Rhodanthe Lipsett Indigenous Midwifery Charitable Fund, which works to increase the number of qualified First Nations Midwives – who provide culturally appropriate, essential care, to help all babies thrive.
We've created our special Huggies® Sister Scrubs uniform for First Nations Midwives to wear as a symbol of pride and to champion the need for greater representation of First Nations Midwives within communities throughout Australia, to provide vital care, that reflects the cultures, histories and backgrounds from which Aboriginal and Torres Strait Islander babies are born.
To provide the best care for baby, we need to care for the people who look after them too.
Meet our First Nation Midwives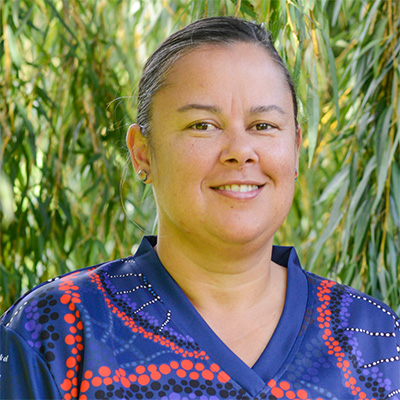 Melanie Briggs
NSW
A seasoned Midwife, Mel has been supporting the health and welfare needs of First Nations families for over 13 years. Currently based in Nowra, Mel's mission as a Midwife is to provide a safe, culturally sensitive and nurturing environment for babies to enter the world and continue to thrive.
Mel has received ongoing support from RLIMCF during her career, enabling her to expand her professional development, as well as facilitating networking opportunities to connect with other First Nations Midwives.
Passionate about her people and her profession, Mel equates her role as a Midwife as a responsibility to her community – to provide the best start to life for First Nations mums and bubs.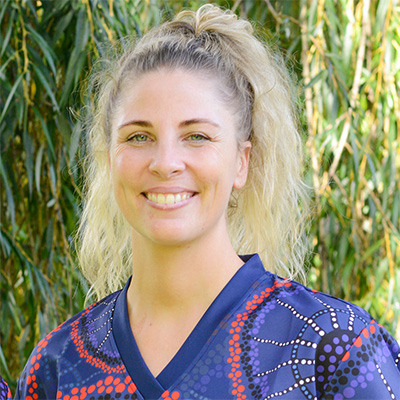 Kady Colman
QLD
Based in Australia's sunshine state, Kady is a proud First Nations person and Midwife. Passionate about her community and empowering the women she cares for, Kady is on a mission to ensure equal access to quality healthcare for all Aboriginal and/or Torres Strait Islander people.
Practising as a registered Midwife for 2 years, Kady's support from RLIMCF has been pivotal in her ability to pursue and complete her education in Midwifery. The support of which she now equates to family.
Kady's world is her Mob and the joy her career provides her – knowing she is making a real difference in reducing disparities within the healthcare system and changing the lives of the families she cares for.
The Rhondanthe Lipsett Story
At present, the infant mortality rate in Aboriginal and Torres Straight Islander communities in Australia is unacceptably high.
Aboriginal and Torres Strait Islander babies are two times more likely to die in their first year1, and First Nations women are two to five times more likely to die during pregnancy and childbirth, compared with other women2.
The impact of having a First Nations Midwife is immeasurable and can directly impact birthing outcomes and the health and wellbeing of Aboriginal and Torres Strait Islander women and their babies.
The Rhodanthe Indigenous Midwifery Charitable Fund (RLIMCF) exists to empower and enable more Aboriginal and Torres Strait Islander people to pursue a career as a Midwife – to help close the gap in representation in the health-system and provide more First Nations people access to community based, culturally appropriate care throughout Australia.
Huggies ongoing support, helps RLIMCF fund the provision of essential scholarships and financial aid to ensure more First Nations people have access to study and ongoing support to successful complete tertiary education and expand their skills.
Learn more about the important work of RLIMCF here.
[1]Closing The Gap Report 2020