Hi everyone
smile
I haven't been on in AGES but now that I've semi found a routine here at home I'll try to get on more again!!
My gorgeous baby boy Ciaran came home at 3wks 3days old, or 37+1 weeks gestation (corrected age) on Tuesday the 5th of February. He was 2.715kg, 48cm long and a HC of 33cm on discharge so growing very very well!!
grin
He's been home almost 2 weeks and we're all very happy!! It was an emotional journey getting him home but well worth it In the end! He's fattening up nicely n was 2.818kg 2 days after discharge (103g gain) n then 2.88kg the day after on 8th February (62g in 24hrs) so he started thriving at home n is gaining more here than in hospital!! Plus he's a 4-4.5hrly feeder of a day n 5-6hrs overnight most nights so an excellent sleeper. He's a very very good baby! Settled and barely cries (except in nappy changes lol). His brother n sister both love him to pieces! Words can't explain how happy I am with my little family right now
wub
Ciaran was 1 month old last Tuesday on the 12th Feb and 5 weeks on Saturday (16th) so time is FLYING way too fast!! Xx
He's getting weighed again this afternoon so will update again with that later
smile
But for now here are some pics... Sorry to bombard everyone but he's growing so quick n I'm a very proud mummy hehe
tongue
This was Ciaran coming home in the car!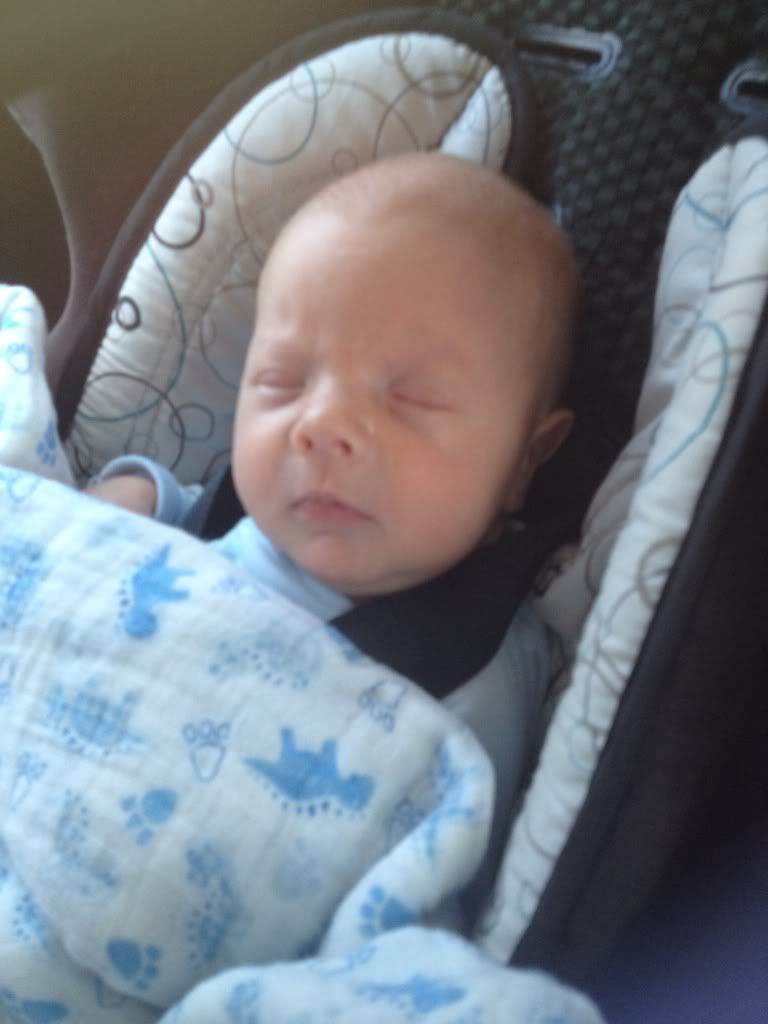 His first night at home in the bassinet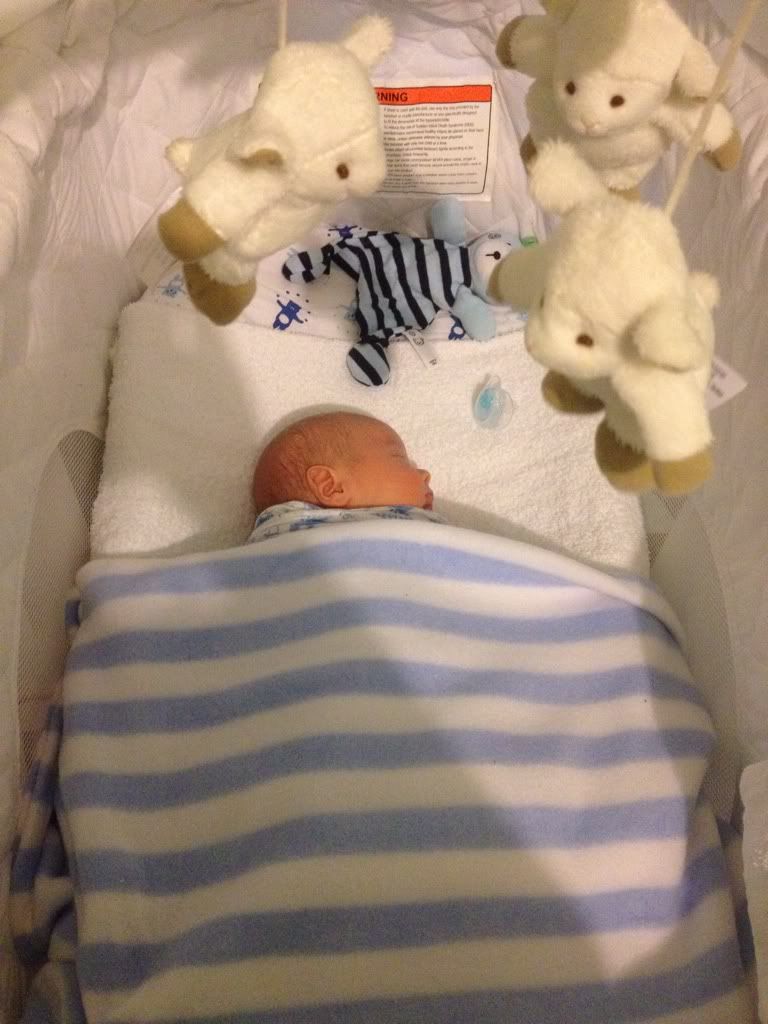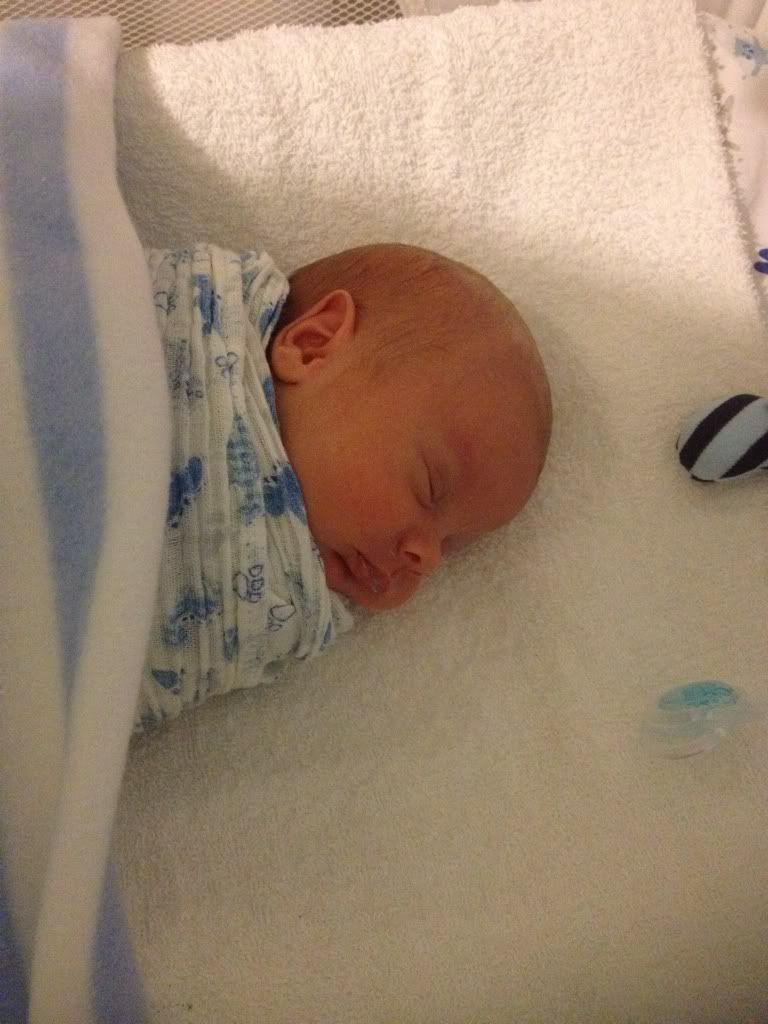 Meeting his big brother for first time the day after discharge when his bro went in for his bronchoscopy. DS Liam didn't know what to do with a baby lol!
Same day at the paed ward with DS
DD Rhiannon giving her baby brother a cuddle the day of his weigh in at SCN (2 days post discharge)
Sleeping peacefully in the pram after the weigh n a Drs check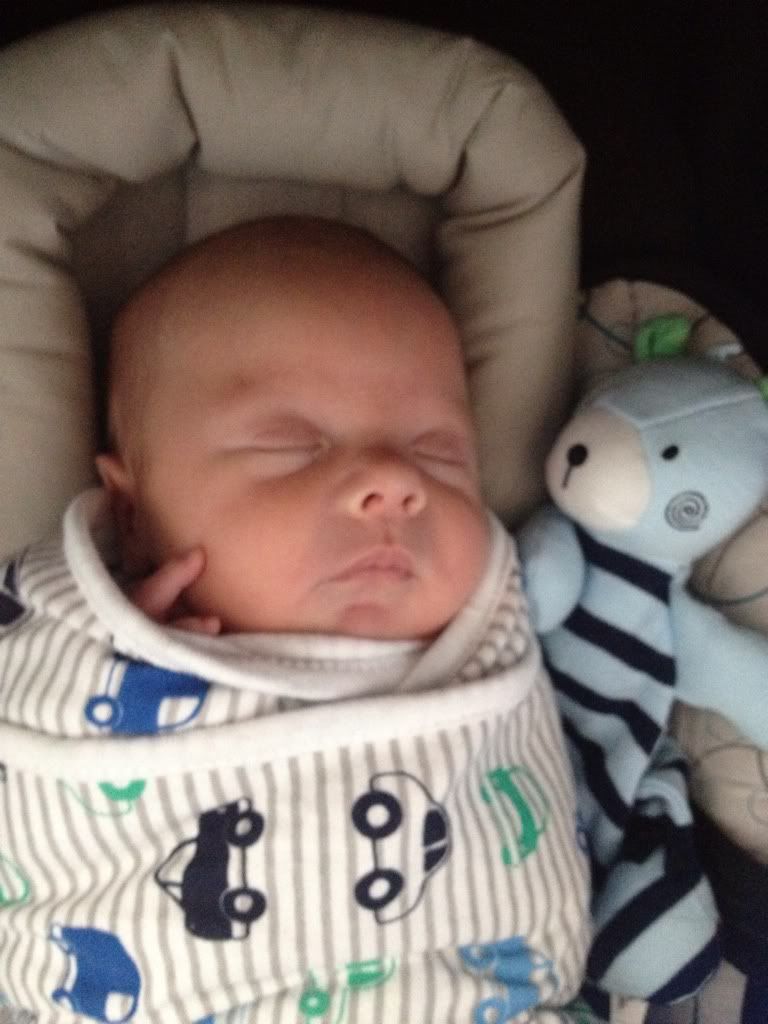 At home in his new swing