T in here
The cake turned out ok I think
smile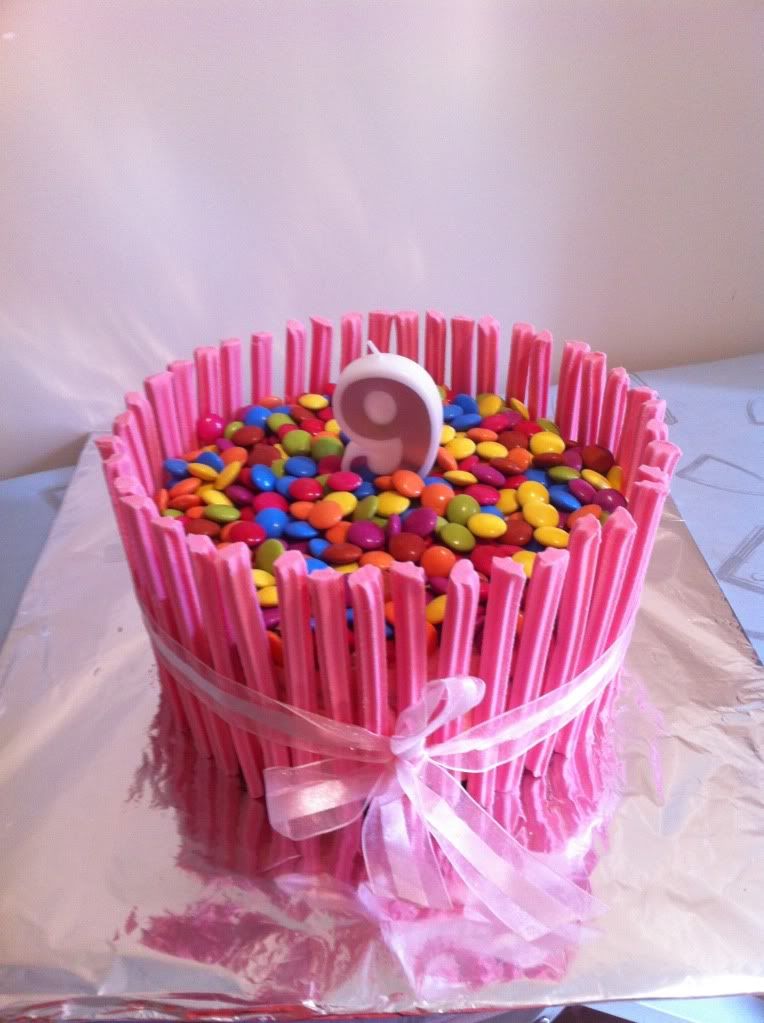 Looks awesome! Great job.
Looks fantastic! What a clever idea. Well done
smile
Wow! It looks fantastic what a great job, i really wanna dig in!
smile


We are told to forgive and forget, but if we forget what we forgave then isn't forgiveness pointless?
Thanks everyone
smile
I did get my inspiration from the kit Kat cake but thought this was way girlier. It was for a family friend and she loved it!
smile
DD1 saw it and loved it! Might have to keep it in mind for September.
Wow that looks great kel
smile
Love it! How could you not be happy with that?!
smile
Little Miss' wrote:
Looks great smile I forgot to show my cake from DDs bday a few weeks ago.
Argh, little miss's I just accidentally reported you
sad
sorry!
Just wanted to say I'd still love to see your cake!
Looks fantastic! It's such a good idea to decorate a cake like that. Extra lollies are always a good idea
tongue
Awesome idea with the musk sticks...never seen it done like that before!!! Will definitely have to steal this idea 1 day!!! Looks delicious!!!!!
smile
lol misskel, would love to see a great cake if this one is just 'ok'
looks gorgeous
smile
I did the same with musk sticks for DD2's princess cake - much more girly
smile

Mr J (April 2005) Miss Z (Feb 2007) and Miss O (Oct 2010)
Sign in to follow this topic