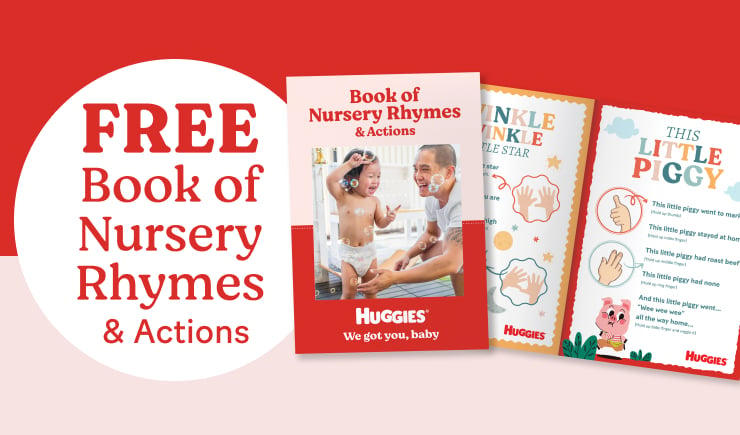 Nursery Rhymes with Actions
Age 1-3 years
A book of your favourite nursery rhymes with actions! Enjoy singing along and learning all the actions! To print out, after downloading send to your email to print.
Sign up to download now
Parenting Tools
We've got parenting tools for every stage of your baby's journey. There are lots of exciting things to look forward to!
Recommended
Topics
Check out these other topics you might like