Sleep - it's a complex and often confusing issue for many new parents. In the first 12 months of life, baby sleep is constant cycle of ups and downs. And all babies sleep differently.
Many new parents feel pressure to establish a rigid newborn sleep routine for their baby from day one. The reality is it can take some time for a baby to sleep overnight. The frequent feeding schedule young babies require to gain weight, means they are really only capable of sleeping 2-3 hours at a time. The good news is, as they gain weight and get older, their capacity to sleep increases. But sometimes there are a few hurdles in between.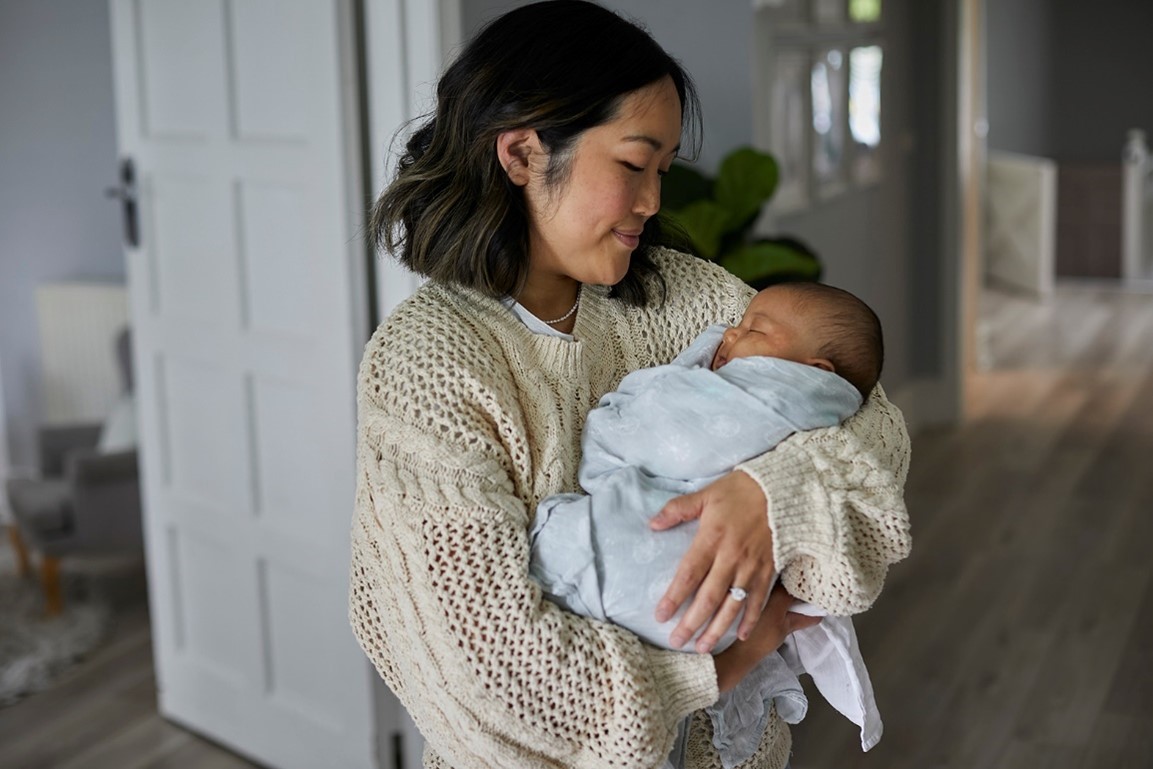 Setting up for successful sleep
There are a few simple ways you can help begin establishing your baby in a pattern for sleep.
>>Watch our handy how-to video on my top sleep tips here.
You can also try these easy ideas below:
Babies need balance
The basic formula is simple to build up to a solid sleep. To generally sleep better, babies need adequate milk intake to gain weight and frequent, short sessions of tummy time. Once the baby is sleeping for longer stretches overnight, they'll only require short, frequent sleeps during the day with frequent feeds. Some people refer to these as 'cat naps' which are normal for a baby.
My best advice is to try and be as flexible as possible. Right now, it's all about catering to your baby's needs. The sooner you can respond to their desire for a feed or comfort, the more relaxed the baby will become. Keep reminding yourself that even though it's challenging and feels like a roller-coaster ride, it won't be this way forever. Always seek help from your midwife or GP if you are concerned or need a helping hand.
Last Published* June, 2023
*Please note that the published date may not be the same as the date that the content was created and that information above may have changed since.